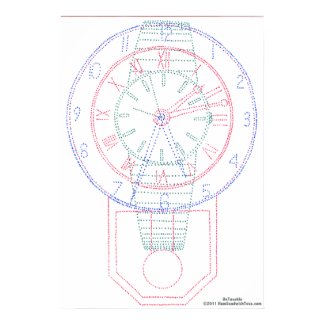 Now the famous Tux Multiclock is available in a whole slew of products – tshirts, sweatshirts, even refrigerator magents and iPhone skins!
Does Anybody REALLY know what time it is?
Multiple Clocks in a unique overlaid perspective give this design a cool look. It's simple, yet intriguing! Go ahead – STARE AT IT AWHILE!