Get several of these mousepads – use them for inspiration or ammunition so they'll [hopefully] practice!
Truer words were never spoken……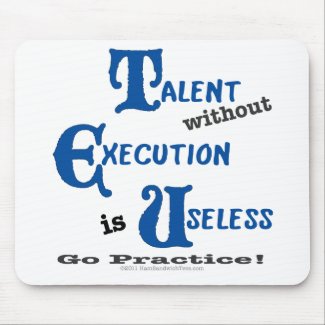 Talent Without Execution Mousepad by HamSandwichCPU
Protect your mouse and desk from scratches and debris.
9.25″ x 7.75″ – Perfect for any desk or work space.
Quality, full-color printing.
Durable cloth cover is dust and stain resistant.
Non-slip backing.
No minimum order.