It's the Untuxable's design "Multiclock" – each mug has THREE copies of the multiclock [ there's not a straight line on it!]….and each copy has THREE timepieces in it. See if you can find them all!
Click the mug to see all of the colors and mugs and coffecups that are available. There are several!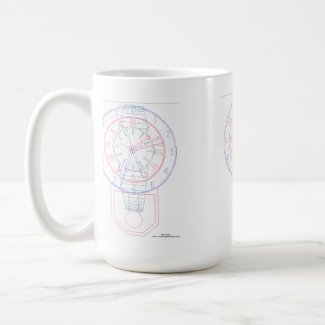 The Multiclock Trio Mugs
by
HamSandwichMugs
Click the mug and place your order!